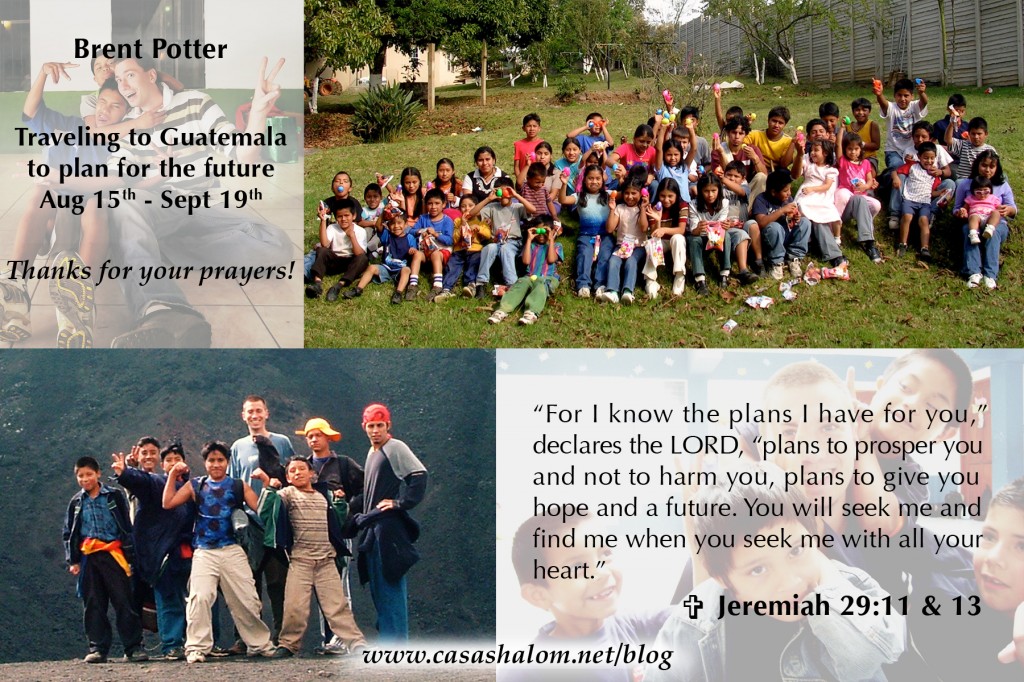 Time is flying by, and I'm only 1 week away from flying down to Guatemala for a month to make preparations for moving back down! The week before every trip is always a very busy time as I finish getting everything ready to go, and this one is much more so because of all the plans that I have for this time.  I feel like I've been working on preparations for this trip nonstop over these last few months, and I still have so much more to do!  I will be very relieved when I've made it through this last week and get down there.
I am mailing out a prayer card to everyone that I have an address for. It's just a little reminder that I'm doing my best to follow God's will for my life. Please put this on your refrigerator or someplace that you'll see frequently because I really need your prayers while I'm away and as I seek God about jobs, houses, ministry, and relationships!  If you want one, just email me your address.
The verse on the prayer card is Jeremiah 29:11 & 13, and it is one of my favorites because it reminds me that God loves us and is in control of all things.  When life and the future seems so uncertain, I can be certain about God! He has shown me time and time again how faithful He is to us, even when we are so unfaithful to Him.  And so it is such a comfort to know that He is in control!